Upgrade Your Epsom Home with Replacement Exterior Doors
It is so easy to get a fresh new look for your Epsom home, enhancing its character and style, when you choose new exterior doors.
Whether you are looking for a front door, back door, or sliding door, there is a fantastic range of options for you to choose from, enabling you to get the perfect match for your property.
Here at Marathon Windows, we are specialist double glazing installers, fitting new exterior doors in homes throughout Epsom to the highest standards. Our installation team is made up of experienced people who are experts in double glazing installation and are meticulous in ensuring every detail is exact.
Our range of exterior doors is superb too, giving you so much to choose from that you are sure to find the ideal doors that reflect your tastes and meet your needs. Read on to find out more about the variety of options available to you for your Epsom home improvements.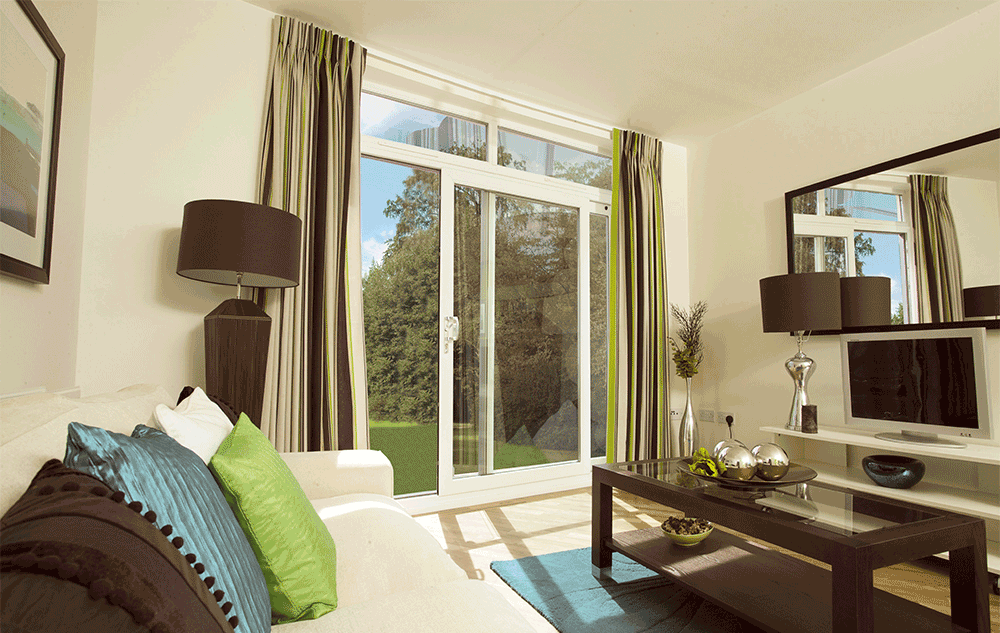 Exterior Doors from Eurocell
Let's start by looking at our impressive range of Eurocell exterior doors. They come in so many styles, which we've linked to below, but there are many features which are the same for all options.
Firstly our Eurocell exterior doors are constructed from high-grade uPVC and feature innovative insulation technology to ensure that they protect your home from winter cold. You will feel so much more comfortable with our uPVC doors, but the real evidence for their performance will be your energy bills.
The thermal performance of our uPVC exterior doors is so fantastic, that your home will be kept warmer for longer, which means you will need to use less heating. This helps lower your energy costs, making new exterior doors an economical home improvement.
When it comes to security, Eurocell doors are outstanding! The complete collection is fitted with state of the art locking systems that provide exceptional security, protecting you and your family from unwanted intruders.
Our uPVC doors can be tailored to suit your tastes. Our residential doors and composite doors come in a selection of panel designs, and the complete Eurocell collection can be tailored with colour finishes, decorative glazing, hardware and accessories so that you get the exact look you want for your Epsom home.
There are so many details that are specific to each door design, we recommend you follow the links below to see how spectacular our range of exterior doors in Epsom really is.
Aluminium Exterior Doors in Epsom
We are also proud to work with Origin, supplying and installing the most exquisite aluminium exterior doors that will enhance your Epsom home.
The Origin door is simply stunning, but it's not all about looks. Underneath that amazing appearance, there is the very latest technology in double glazing at work.
Our aluminium bi-fold doors offers superior safety, featuring innovative child safe gaskets and anti-slam magnets to protect your family and pets. These superb options are exclusive to the Origin design, making these exterior doors a superior choice.
Of course, what is truly important is the security they provide. Aluminium is a naturally strong material which makes it brilliant for exterior doors. It not only enables you to enjoy super slim profiles, but also means that your door's profile is almost indestructible.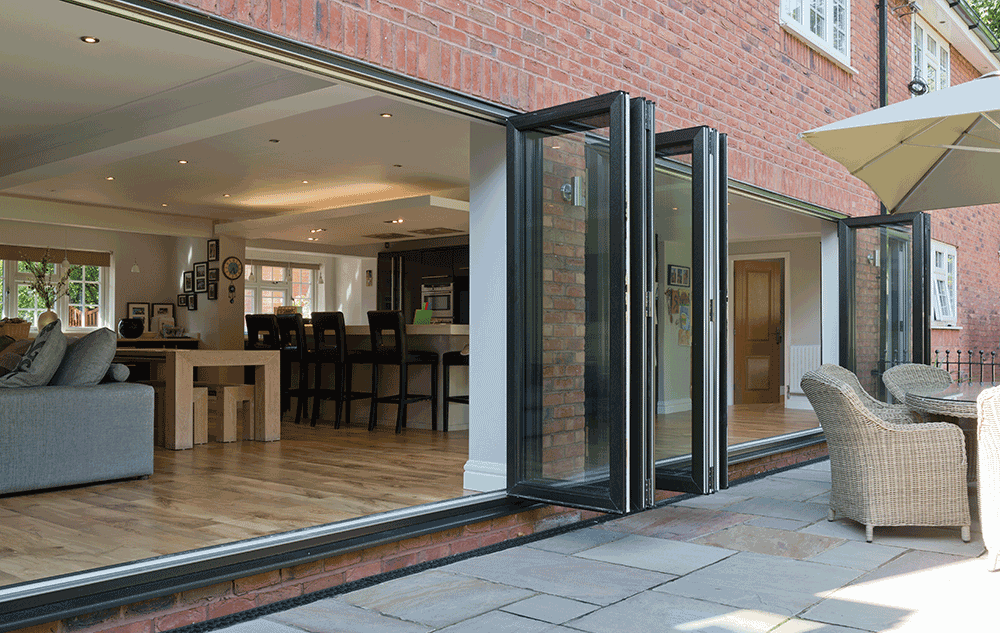 We then enhance this with our outstanding security features. You will benefit from high-security Yale shootbolt locking systems as well as an 8-point lock which fires steel bolts 20 millimetres into the top and bottom of the robust door frames.
Our aluminium exterior doors are also fitted with a deadbolt and an anti-lift latch mechanism. To complement the locking systems, our aluminium doors have an anti-tamper running system and security hinges, making them one of the most secure sliding doors on the market.
Our aluminium exterior doors are also fantastic for keeping your Epsom home warm and dry. They are designed to protect you against every weather condition possible, from torrential rain to freezing temperatures to blistering sun. Your new exterior doors will never blister, peel or fade and will never rust or become disfigured.
In fact, they are precision engineered to such incredible standards that they come with a 20-year manufacturer's warranty for your complete peace of mind.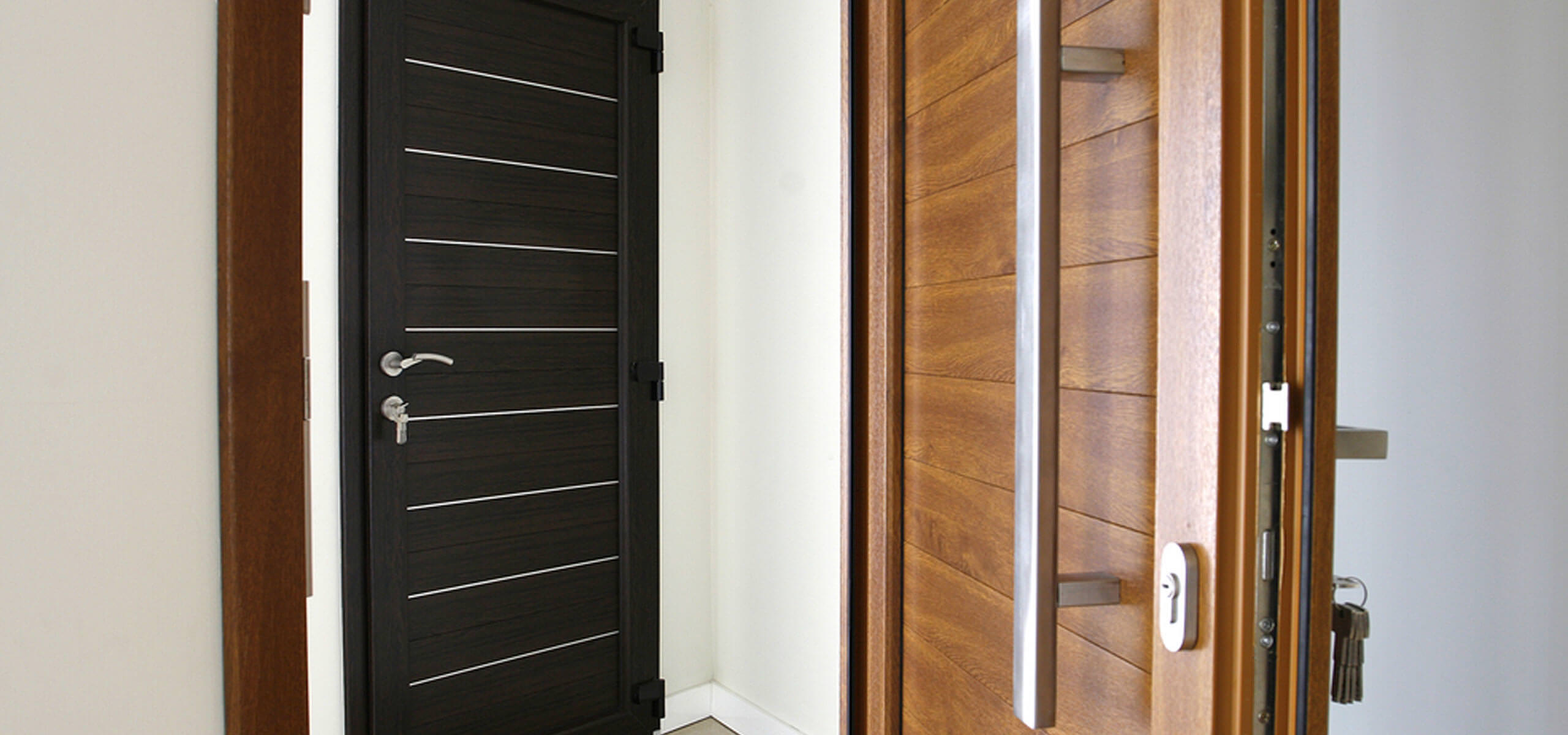 Exterior Door Prices
Our team are here to help you find the right exterior doors for your Epsom home and your budget. Get in touch and talk to us about your requirements.
Our exterior doors prices are highly competitive, making us the ideal choice for your Epsom home improvements. Get an instant online guide price, or ask our friendly team for a quote.