FENSA are a government authorised Competent Persons Scheme for the replacement of  windows and doors. By choosing a FENSA registered company, you are guaranteed greater product protection. The scheme also ensures you receive an Insurance Backed Guarantee, Deposit Protection and a Guarantee or Warranty. Better yet, we issue a FENSA registered certificate with every installation. This is proof of Building Regulation compliance which is very important if you ever wish to sell your home in the future. Click here to view our FENSA registered page
---


We are proud suppliers of Eurocell uPVC windows and doors. Eurocell are a industry leading uPVC window and door manufacturer, offering a comprehensive range of products with exceptional, quality, efficiency and reliability.
---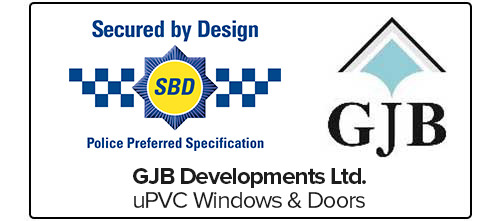 The uPVC windows and doors we supply have Secured By Design accreditation manufactured by GJB Developments Ltd, which means they offer exceptional security. Secured By Design are the official UK Police flagship initiative which combines the principles of 'designing out crime' with physical security.
Click here to view the Secured By Design Certificate relating to our uPVC products.
---


Origin are the UK's leading specialist manufacturer of bespoke aluminium Bi-folding Doors. All their products combine high grade aluminium with precision engineering, resulting in fully functional and elegant products which are designed to last for many years.
---


A CE marking indicates that a product conforms to legal requirements in specific European technical standards. It enables a product to be placed legally on the market in any European member state.
---


We offer IWA deposit and guarantee protection for all our customers. IWA is an Independent Warranty Assosciation which provides trusted home improvement deposite, guarantee and insurance services.