Orangeries for your Epsom Home
Here at Marathon Windows, we have a stunning range of orangeries perfect for your Epsom home. We provide homes in Epsom, Mitcham, Croydon, Leatherhead, Thornton Heath, Bromley, Redhill, Dorking and the surrounding Surrey areas with modern orangeries, so get in touch today.
Homeowners investigating the relative benefits of orangeries are keen to determine how such structures differ from conservatories. One can be differentiated from the other by looking at the brick-to-glass ratio. Orangeries use less glazing, resulting in an interior space that is shielded from view and is, therefore, more private. A conservatory is mostly glazed and designed to connect with the outside. It lets in more light, which creates a greater impression of space.
Increasingly, though, homeowners in and near Epsom and UK-wide, are spurning the traditional orangery model. It is not uncommon to see orangeries that boast wide expanses of glass that reach from floor to ceiling and incorporate only a minimal amount of brickwork into their design. Because of this, it can be difficult to tell orangeries apart from conservatories.
This is beneficial for homeowners who don't want to be restricted to a specific style. Marathon Windows will work with you on a consultative basis to define your aesthetic and practical aims to ensure the completed installation meets your requirements in full. Whether you want a contemporary or traditional design, we'll be able to help. Contact us for more details.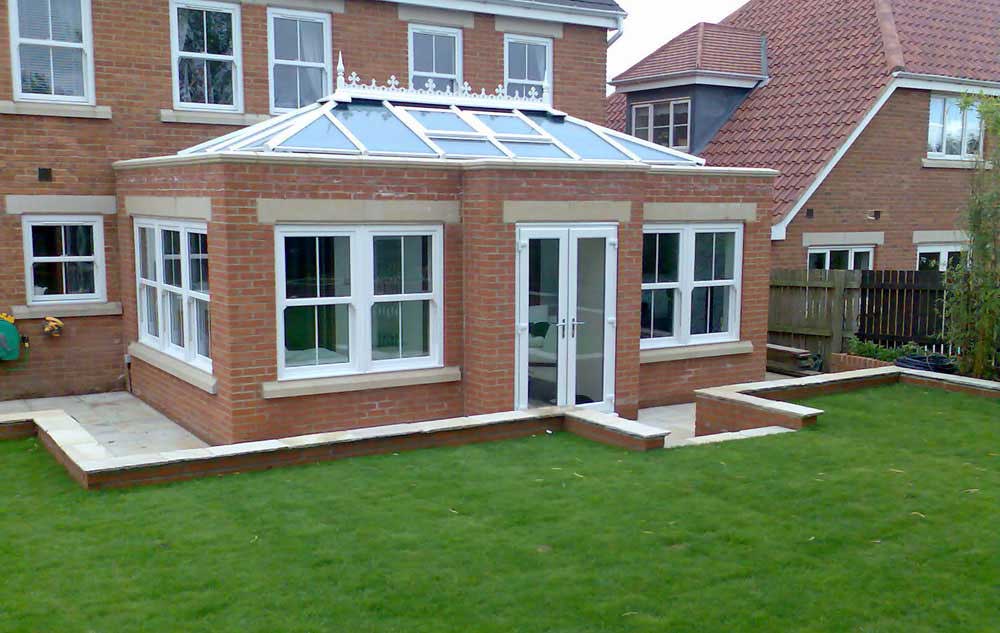 Orangeries in Epsom
Contact For A Free Orangery Quote
Although orangeries are popular because of the visual value they bring to a home; they also come armed with a host of other benefits. Homeowners who are thinking of moving frequently investigate the cost of installing an orangery as a less costly alternative, as they know this additional structure will provide them with the extra space they need.
Orangeries can be built to conform to a range of formats, just like conservatories. Depending on the amount of space you have available at the rear of your property, the home extension design can be modified accordingly. A lean-to style orangery is either rectangular or square in space, for example, and designed to ensure not a square inch is wasted.
Whatever the size or shape of your home, we'll be able to find an orangery that fits. We'll also be able to support your home improvement project through the provision of other high-performing double glazing products, ranging from composite front doors and modern casement windows, through to replacement roofline products that'll transform the outside of your home.

Modern Orangeries
Modern orangeries provide homeowners with plenty of natural light, but without forcing them to compromise in other areas. You'll still benefit from a warmer, more comfortable home when you instruct Marathon Windows to build your bespoke orangery because your new extension will provide the high levels of performance needed to keep your internal environment temperate 24/7.
Our bespoke orangeries provide optimal acoustics designed to keep intrusive noises out. Even if you opt for a contemporary style that uses more glass, the brick pillars so intrinsic to the design of orangeries will provide you with privacy, while making your home your more secure. Contact us for more information on our orangery extensions or request a free orangery quote using our intuitive online quoting tool.
Accreditations
Energy Efficient Orangeries
Our energy efficient and extremely secure orangeries are built with comfort in mind. We'll build a luxury space you can spend time in at any time of the year and at a price that will fit your home improvement budget. Even during the colder autumn and winter months, your brand-new orangery will remain fully habitable.
How you use your new orangery is up to you. But the choices are almost limitless. Orangeries are multi-functional, in that they can be built to serve a variety of practical needs. Convert your orangery into an office, dining room, playroom – or a place to entertain family or guests that come to visit. It's entirely up to you.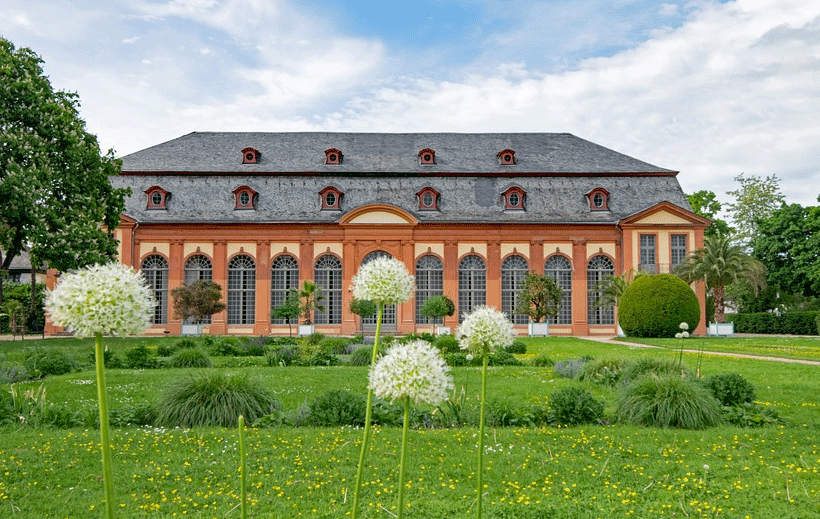 Orangeries Prices, Epsom
Marathon Windows has extensive experience of building bespoke orangeries for customers throughout the Surrey area. Contact our friendly and experienced team if you have any technical or general questions by calling 01372 740 706.
We hold many industry accreditations and are FENSA registered. You can depend on the quality of our work when you choose us as to install your bespoke orangery – so please send us a message if you have a query about installing orangeries in Epsom.
You can also generate a free orangery quote by providing us with some further information. It won't take long to complete our simple form and you can return to it frequently to compare different double glazing products listed on our website.