Double Glazing For Your Croydon Home
Here at Marathon, We specialise in high quality, energy efficient and robust double glazing for homes in Croydon and the surrounding areas.
Installing double glazing into your Croydon home couldn't be easier with Marathon Windows. With a large range of products ranging from double glazed windows, double glazed doors (including beautiful uPVC doors) and double glazed conservatories, you'll find the perfect home improvement solution with us.
Double glazing adds many benefits to your home including improved thermal efficiency which can lower heating costs and decrease your carbon footprint. Because windows, doors and conservatory roofs tend to be the place most warm air escapes, our innovatively designed double glazing will eliminate this issue and offer a high performance solution that you can enjoy for years to come.
---
---
Modern Double Glazing in Croydon
Casement windows – If you'd like to opt for a classic design the casement window is the ideal choice. The timeless aesthetic suits a wide range of property styles due to their versatile nature. All of our double glazed windows are manufactured with a multi-chambered profile for increased performance and structural integrity.
Tilt and turn windows – A modern and multi-functional double glazing option with a classic appearance of casement window design, the tilt and turn windows are an excellent option. Providing a 90° angle to allow for increased ventilation and natural air flow.
Sash Windows – Our sliding sash window offers a traditional appearance that is popular throughout the UK and can be found in many homes across the country. The sliding nature of the sash window provides a smooth gliding motion to open and close the double glazed windows with ease.
Coloured Windows – You can tailor all of your Croydon double glazing windows to match your property aesthetic and style. You can choose from 'White,' 'Cream,' 'Grey,' and 'Irish Oak' among other colour shades to create a unique solution for your home.
---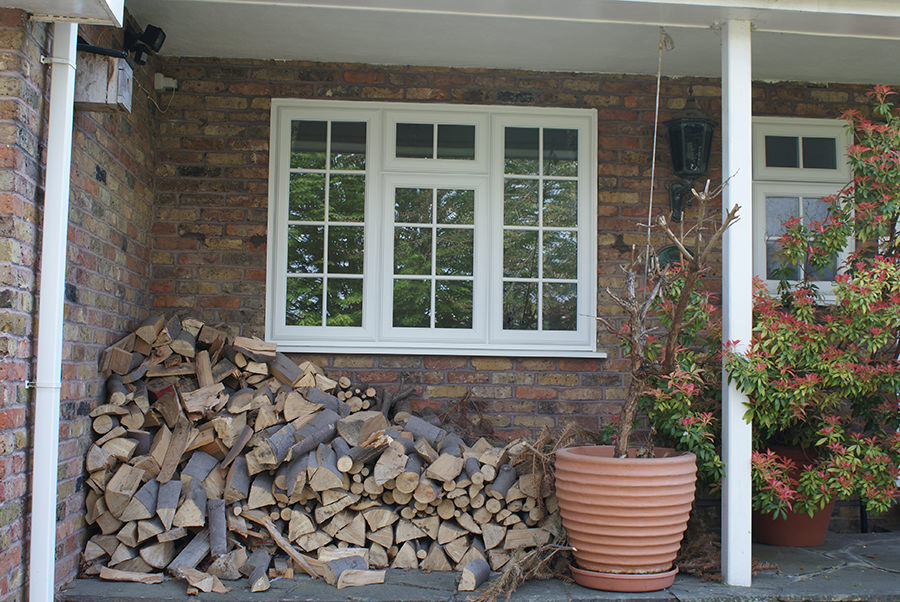 ---
Versatile Double Glazing in Croydon
Residential Doors
Our entrance doors are the ideal solution for creating a lasting first impression. Not only does the front door serve as the gateway to your home it also protects you and your family from the outside world. For this reason it needs to be both durable and aesthetically pleasing. All of our double glazing in Croydon is designed to provide a robust and high performance solution that will endure the test of time. With a range of designs and styles to choose from, you can create a residential door that suits your personal taste.
Composite Doors
If you're looking for double glazed doors that will offer the ultimate protection and durability, a composite door is your best bet. Created with a combination of materials, all selected for their specific properties, the composite door brings an exceptional degree of security and performance.
Stable Doors
If you're looking for something a bit different, our stable doors are a double glazing option that offers something slightly unusual. With two independent sashes, our stable doors have a rustic charm that adds character and functionality to your Croydon home.
---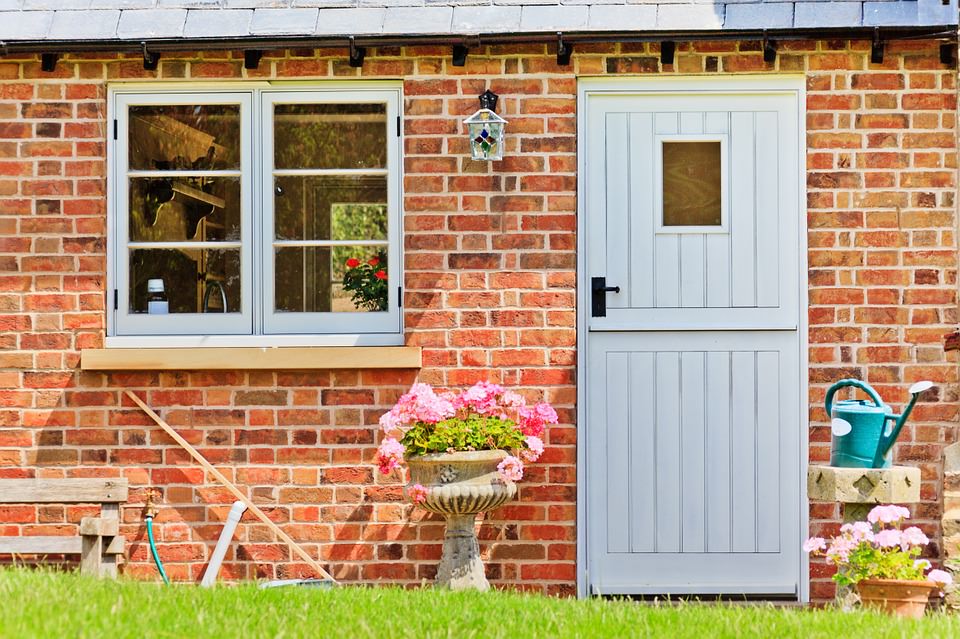 ---
French Doors
A flexible and versatile double glazing solution that can be tailored to fit your exact specifications. Our French doors can be fitted in a wide range of sizes, colours and opening configurations to suit your Croydon home.
Patio Doors
A traditional design brought into the modern age. Our patio doors operate on a multi-wheeled rolling system giving them a glide motion when you open and shut them. In the same way that windows do, our patio doors allow increased sunlight and unobstructed views of the outside.
Bi-Fold Doors
If you're looking for a luxurious door solution that is space saving and creates an open plan feel for your Croydon home, our double glazed doors make a great impact on any property type, especially our aluminium bi-fold doors. With the ability to open up an entire wall to the outdoors, with slim sight-lines and a neat tidy stacking function, the bi-fold door is becoming a popular and highly sought after door solution.
Croydon Double Glazing
We provide excellent uPVC conservatories that can enhance and transform your Croydon home. Giving you the extra space you crave, you can create a conservatory that is designed to fit like a glove, making a seamless addition to your property. At Marathon Windows, we can add a conservatory that is individually tailored to your home and life style.
Our double glazing in Croydon is top quality and will create a conservatory that can be used all year round no matter the weather. You can watch and enjoy being closer to nature come rain or shine. With exceptional thermal efficiency keeping your home warm and comfortable in the colder months, and with the benefit of natural ventilation in the summer months, you'll be satisfied with a conservatory that stands the test of time.
Double Glazing Prices, Croydon
At Marathon Windows, we offer competitive double glazing prices for our customers in Croydon and the surrounding London areas. You can visit our online quote page to get a free quote instantly. If you have any questions, please do get in touch via our contact page or call us on 01372 740706.
Choose Marathon Windows today for high quality and visually stunning double glazing in Croydon. We have an expert team that will work with you during your entire project, so you can trust that your installation is in the safest of hands.