Plantation Window Shutters Epsom & Surrey
At Marathon Windows, we offer you beautiful plantation shutters for the windows in your home in Epsom and the surrounding areas. These bespoke shutters are custom-made to your windows' measurements and your requirements. You can get the louvre and stile sizes of your choosing. We also give you the option of four different frame type ranges.
Additionally, you can get amazing features with them, including noise reduction, different tilt mechanisms including a hidden tilt mechanism option, and much more. We even offer a range of hinge designs and colours so your plantation shutters match your Epsom & Surrey based home perfectly.
We give you competitively priced plantation shutters where you get hardwood shutters at the price of the MDF alternatives. These exquisite plantation shutters are also longer lasting for your Epsom home. The certified hardwood is protected with uPVC to give you interior window shutters that require very little care but will last you years.
Plantation Shutters
Contact Us for Free Window Shutter Prices
Get an easy-to-maintain fitting for your windows with our plantation shutters. These internal window shutters give you controlled privacy and illumination that you won't get with curtains.
Quick Look at benefits
Tailored Shutters in the Style and Design You Want
Variety of Frame and Tilt Mechanism Choices
Competitive Plantation Shutter Prices
Accreditations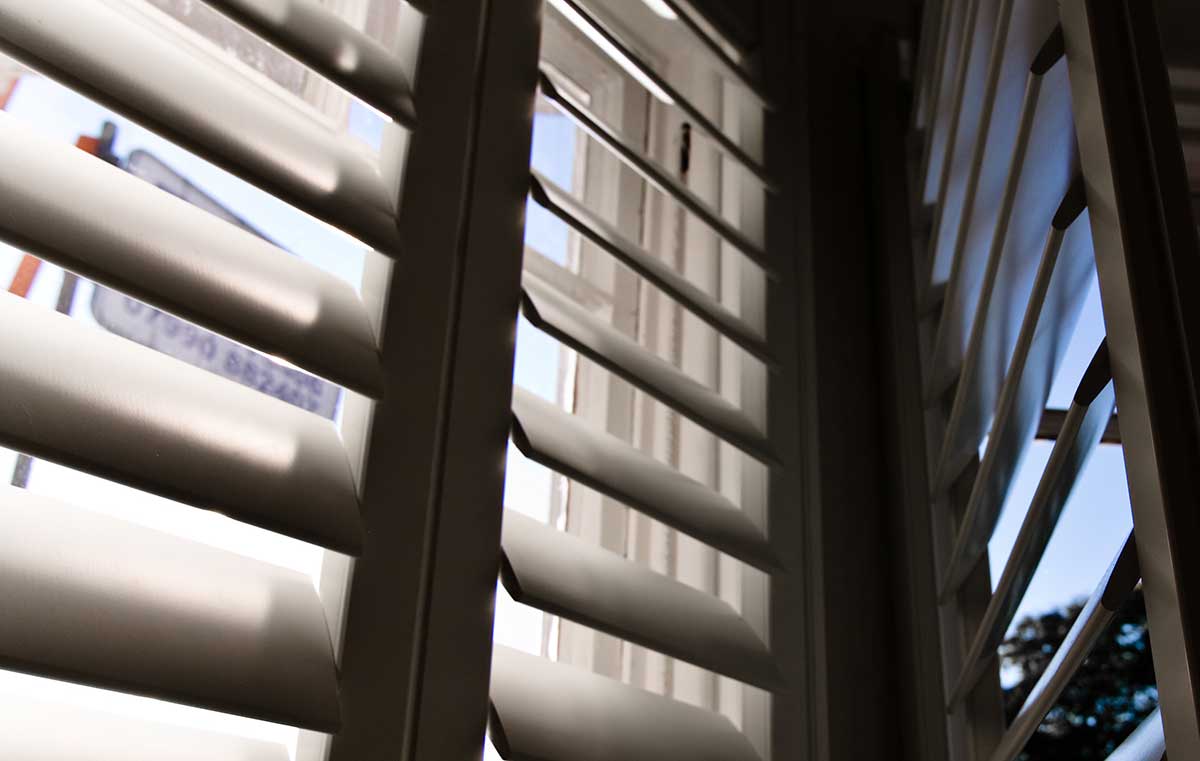 What are Plantation Shutters?
Window shutters have traditionally been placed on the outside of the windows. The difference between a window shutter and a plantation shutter is that the latter is fitted on the inside. These internal window shutters get their name because they initially became popular in the plantations in southern United States.
Plantation shutters feature a louvred design where the wooden slats can be tilted to different angles, giving you light or privacy in your Epsom home, as per your needs. Due to this feature, they make excellent replacement curtains. They give you more control over how much light you let it. You also get noise reduction and complete privacy once you shut them.
Most importantly, since our hardwood plantation shutters are more resistant to stains, they are also easier to maintain in your Epsom home. You won't have to worry about periodically taking them down and washing them. A simple wipedown is all the care you need to provide.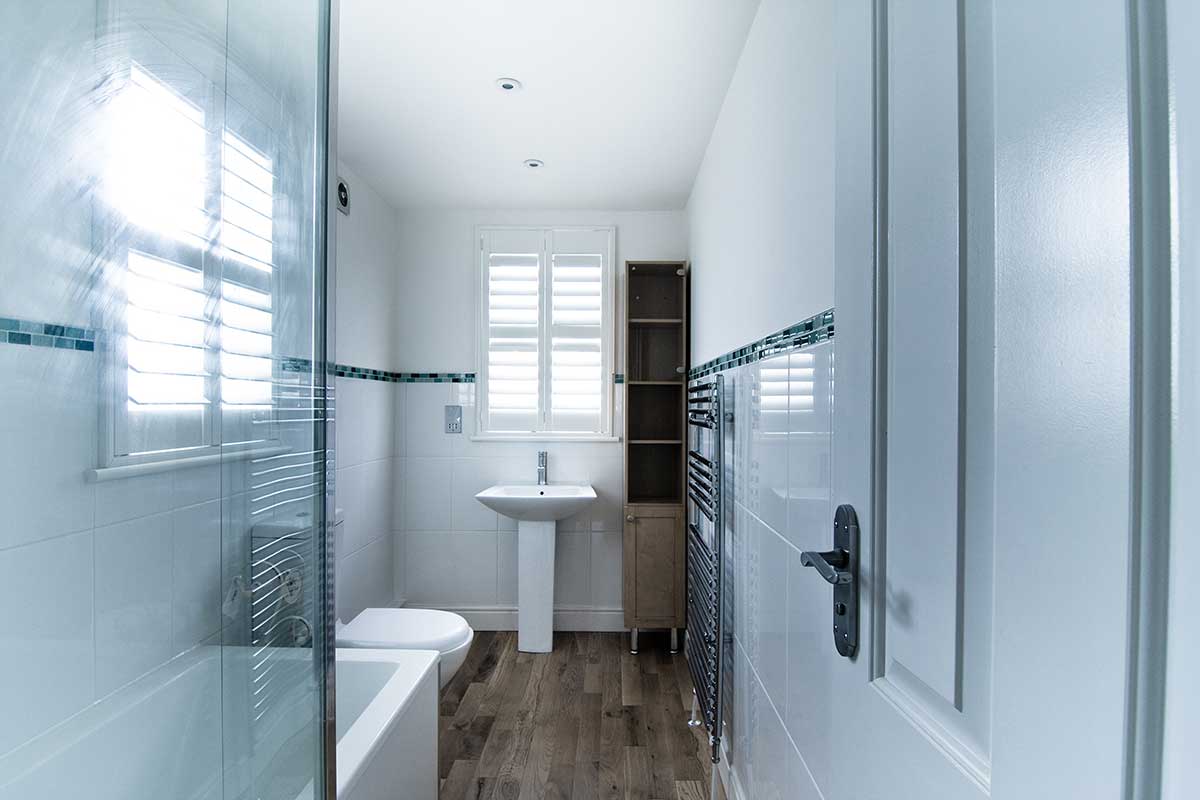 The Ideal Fittings for Your Home
Our internal window shutters are the perfect way to control the light and privacy inside your home. These plantation shutters come with easy-to-use tilt mechanisms that allow you to effortlessly operate the shutters in your Epsom home
These window shutters are a better option than curtains as well since they are easy to clean and use. They also give you more flexibility of use. Their uPVC skin resists dirt and stains and does not get dirty the way fabric, or even wood does. As a result, they need only a few minutes of cleaning.
Since we offer plantation shutters that are perfectly tailored to your Epsom home, you don't need to worry about them not being the right size for your windows. With their stunning frame designs, customised louvres and stiles, you will get window shutters that will give you flawless functionality and incredible style.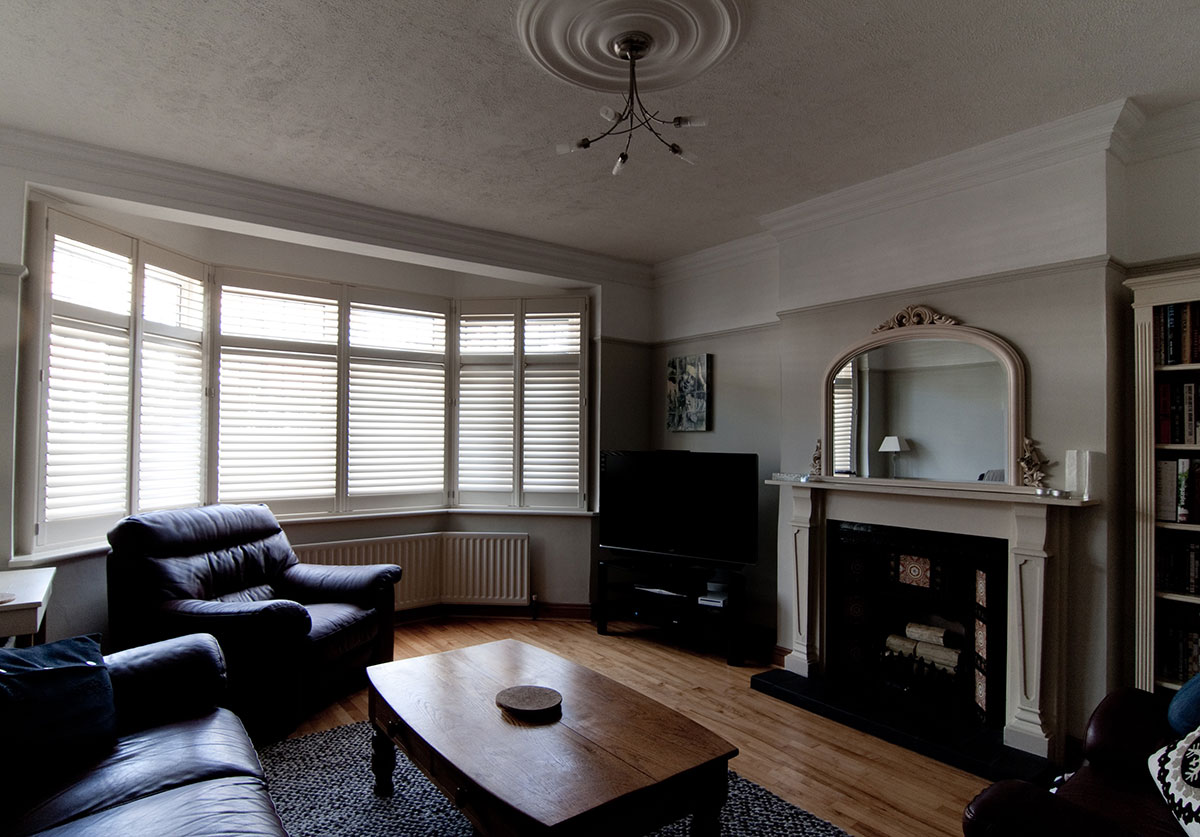 Great Features with Our Plantation Shutters
Unlike other window shutters in the market, we give you a better product for the same price range. Our plantation shutters are made out of hardwood instead of MDF, yet come at almost the same price for your Epsom home. Additionally, they have a uPVC skin that allows them to last longer and without signs of wear and tear.
Our louvre and stile sizes can be customised to your needs. You will find the smallest stile size in the sector with us at 38.1mm. This allows you to create a slim and sleek plantation shutters design for your home in Epsom. We also give you a vast selection of frame types to choose from. With 4 distinct ranges to choose from, you are sure to find the one that is ideal for your home.
We also give you a selection of 6 one-of-a-kind shutter styles. In fact, we go as far as offering you the hinge colour options so that your plantation shutters are absolutely consistent with your Epsom home's décor. Finally, we offer 3 different types of tilt mechanisms.
You can choose the one where the tilt rod is visible in the centre or side of the shutter. Our Clearview tilt mechanism has the rod concealed behind the shutter. You can also opt for a hidden tilt mechanism where the tilt operation is built inside the frame so that you don't have a rod at all, visible or hidden.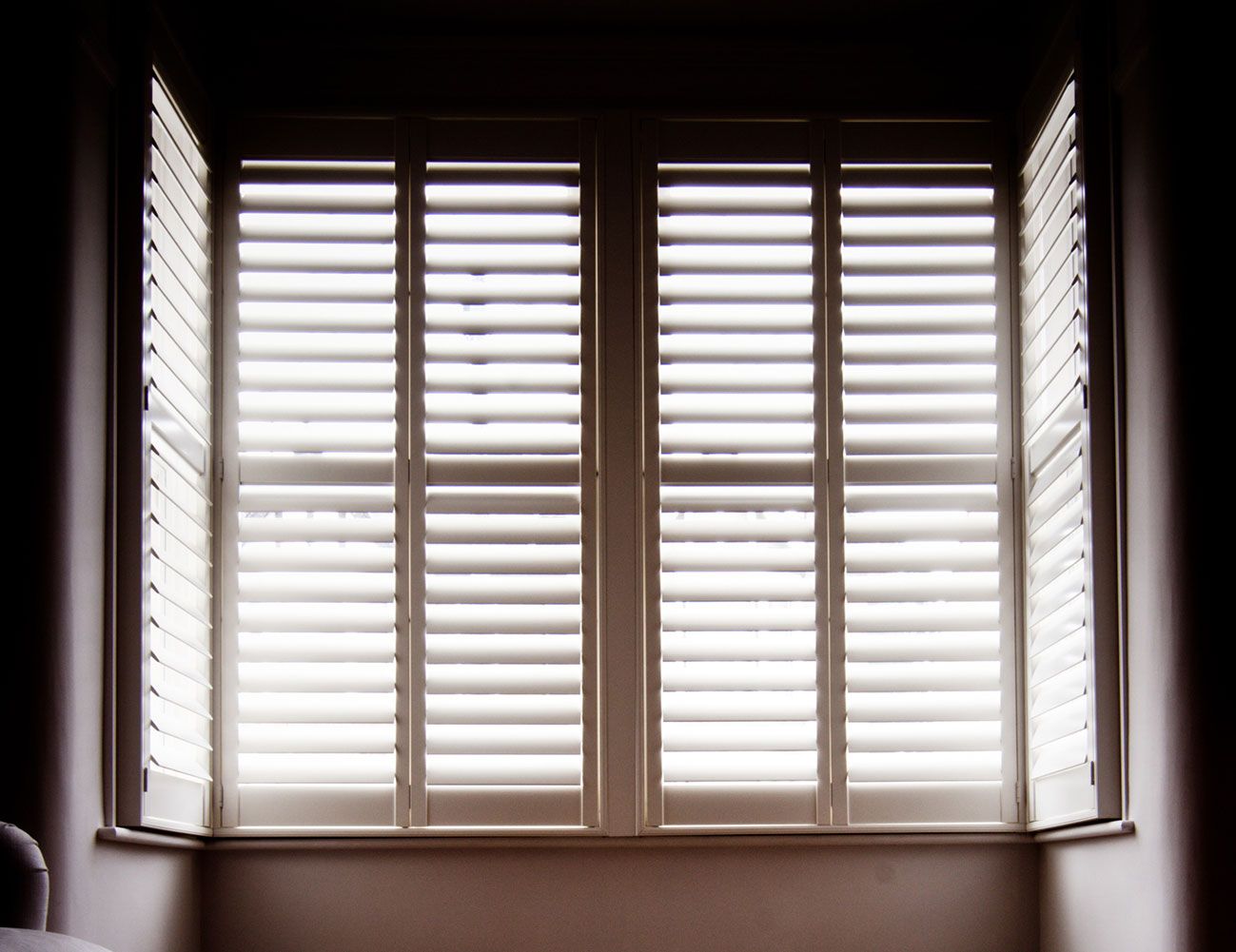 Plantation Shutter Prices, Epsom & Surrey
If you think our plantation shutters are the right choice for your Epsom or Surrey based home, get in touch with us. We install plantation shutters in Epsom, Mitcham, Croydon, Purley, Sutton, Couldson, as well as across Surrey. We will be happy to help you choose and design the best possible internal window shutters for your needs. You can also find out about your window shutter costs.
We will give you a tailored plantation shutter quote based on your exact specifications.  For any immediate questions, you can call Marathon Windows on 01372 740 706.