We provide high quality Edwardian conservatories in Surrey and offer a versatile range of styles, colours and finishes. Our classic uPVC Edwardian conservatories combine form and function and are the ideal way to extend your home in style.
Traditional Conservatory Style
Edwardian conservatories provide a traditional style that offers all-round comfort. This style takes influence from late period architecture and offers a beautifully simple, understated style designed to blend seamlessly with the rest of your property.
Unlike the Victorian style, Edwardian conservatories keep ornamentation to a minimum. Classic, refined and clean-cut lines provide a beautiful and sophisticated aesthetic whilst a pitched glass roof and vaulted ceiling creates a warm and welcoming atmosphere.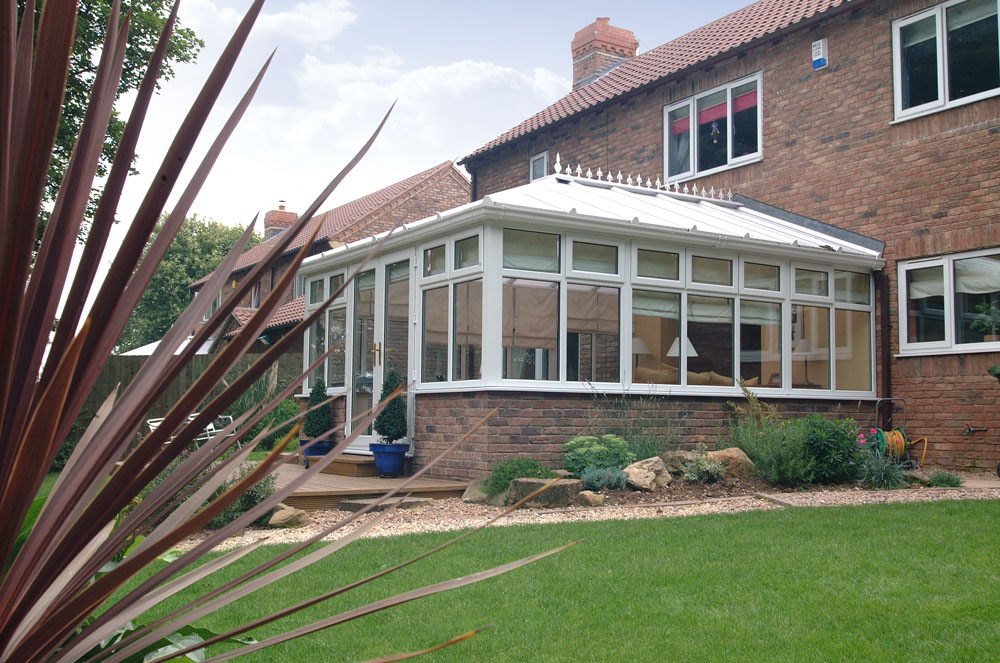 Edwardian Conservatories Epsom
Free Online Conservatory Quote
Looking for extra space? The Edwardian conservatory has flat walls which maximises the amount of usable space.
This is one of its most attractive features and with a double hipped or sloping pitched roof, your conservatory will be filled with lots of natural light, further enhancing the feeling of spaciousness.
Edwardian Conservatory benefits
Spacious Interior
Classic Design
Advanced Glazing Options: Georgian bars, stained or leaded glazing.
Styles To Suit All Properties
Accreditations
Spacious Edwardian Conservatories
The Edwardian conservatory combines a clean symmetrical shape with classic finishing touches, resulting in a spacious and much loved design. In essence, Edwardian conservatories are all about simplicity and style. Their impressive floor space is perfect for the inclusion of plants and patio essentials.
A generous floor plan which gives you use of a new dining room, lounge, playroom or even utility room. This versatile conservatory style presents you with almost unlimited choice when it comes the improvement of your home. Whatever you wish to use your Edwardian space for, its light and airy presence will add great value to your home. You will be enjoying the Edwardian's timeless aesthetics for many years to come.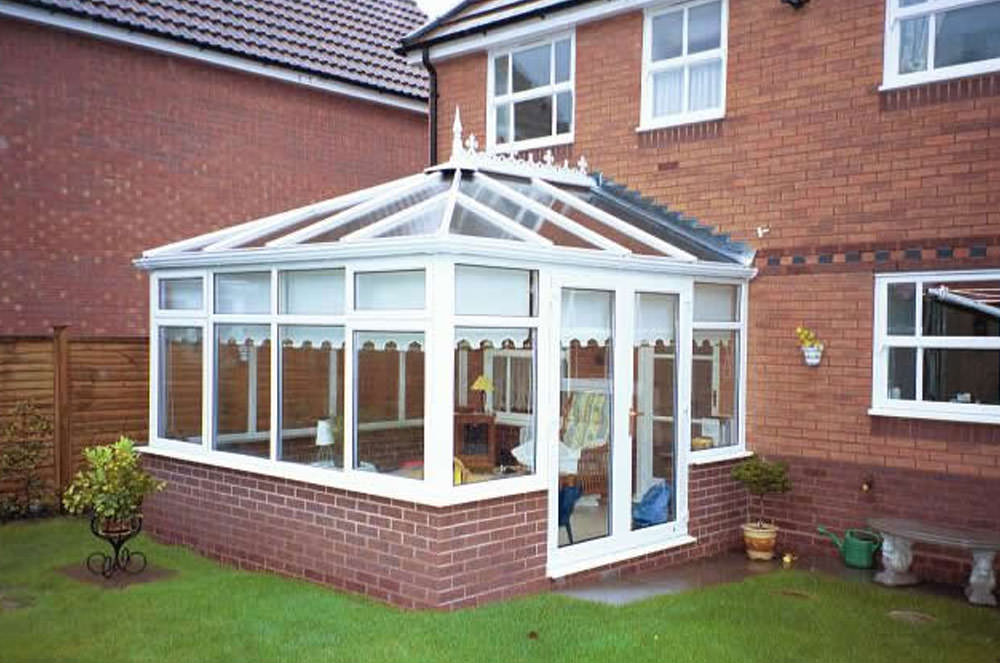 Adaptable Design
Our uPVC Edwardian conservatories are designed for many properties and are even ideal for homes with low eaves and window sills. It provides an adaptable design which can be tailored to every homeowner's requirements.
Enhanced Light and Views
Enjoy a bright garden view with our double glazed Edwardian conservatories. Our conservatories are design-engineered for excellent light enhancing capabilities. Their vaulted conservatory roof captures sunlight beautifully, illuminating your room and presenting you with a warm and captivating living space.
This refined conservatory style makes use of plain glass walls, giving you uninterrupted views of your garden exterior. This seamless transition between the outside and home is ideal for garden enthusiasts – there's nothing more satisfying than a spectacular view of your treasured plants and shrubs.
The Edwardian conservatory will also provide you with a level ground strip of patio space, giving you the perfect setting for summer BBQs or family gatherings.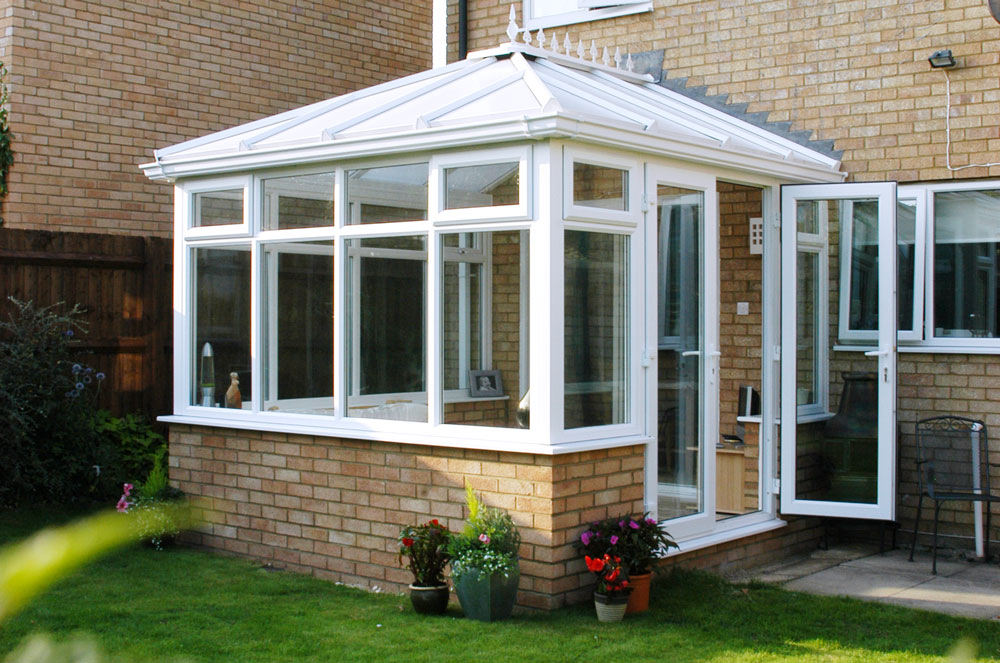 Edwardian Conservatory Prices Epsom
Marathon Windows offers free no obligation quotes for our Edwardian Conservatories. Simply visit our quoting engine, design your conservatory and click go. You'll receive an instant quote, and be able to review it at any time you wish.