Stylish and secure, our uPVC stable doors are a charming alternative to standard back doors. These beautiful and timeless uPVC doors give you the very best of functionality and style, making them ideal for family households.
Our stable doors provide the ideal solution for your home. Whether you are after a traditional back door leading to your garden or quaint and classic front door, our stable doors are designed for a range of applications.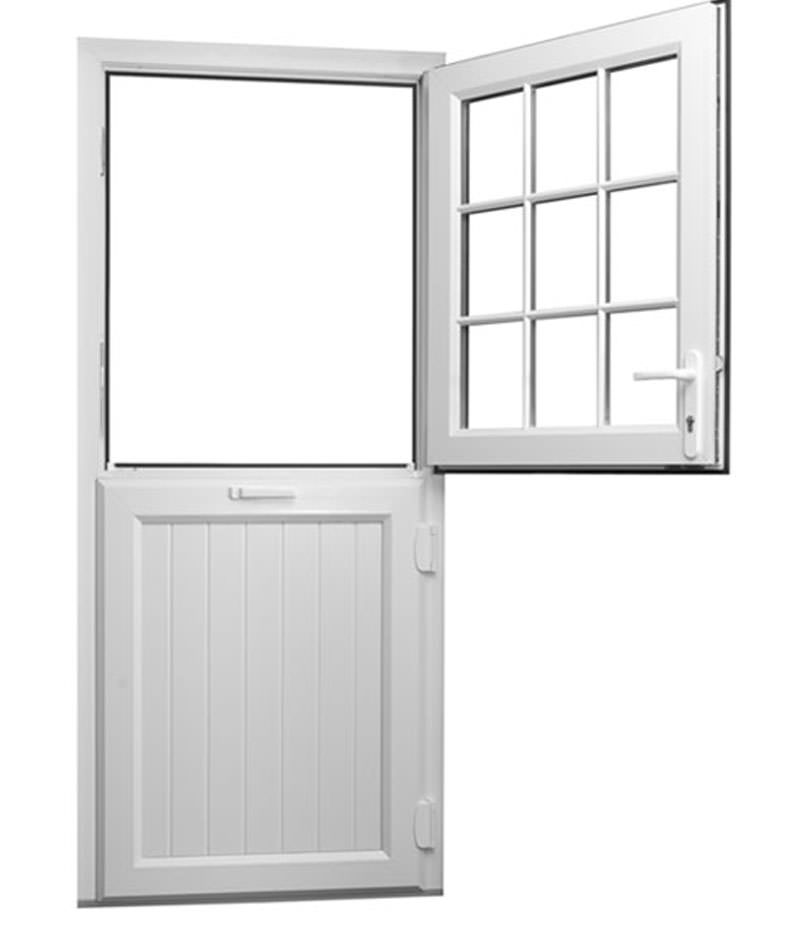 Stable Doors Epsom
Get Instant Stable Door Prices
uPVC Stable doors are the quintessential country door, providing a timeless and traditional appearance that will last for many years.
Our stable doors in Surrey offer the perfect combination of elegant good looks and advanced technology for a great looking, strong and robust back door.
Stable Door Benefits
Effective Ventilation
Versatile Opening Arrangement
Energy Efficient Profile
A Choice of Traditional Colours & Finishes
Accreditations
Traditional Appearance
The uPVC stable door is a traditional alternative to the standard back door. If you are looking for something classic and quaint to fit into your period surroundings then the stable door presents the perfect aesthetic. These country style doors are hugely popular amongst home owners for their beautiful and natural appearance. Stable doors will certainly add a touch of character to your home, enhancing its charm and appeal.
Advanced uPVC Technology
The stable door combines a natural timber appearance with modern uPVC materials for a long lasting, energy efficient and high security door. These doors are both stylish and practical, providing your home with much visual appeal as well as the energy saving advantages that uPVC provides.

Versatile Opening Arrangement
Are you after a little more from your back door? The stable door offers a versatile opening arrangement – a practical choice for any homeowner. Two sections of this door open independently from one another as well as opening as a whole. This allows you to fully control the amount of air flow within your home whilst keeping your loved ones and belongings safe.
Perfect For Families
Parents of young children and pet owners in particular will greatly appreciate the stable doors unique application. The top half of the door can be left wide open whilst keeping the bottom half firmly locked. Or if you prefer, both halves can be locked together to provide use of one singular door.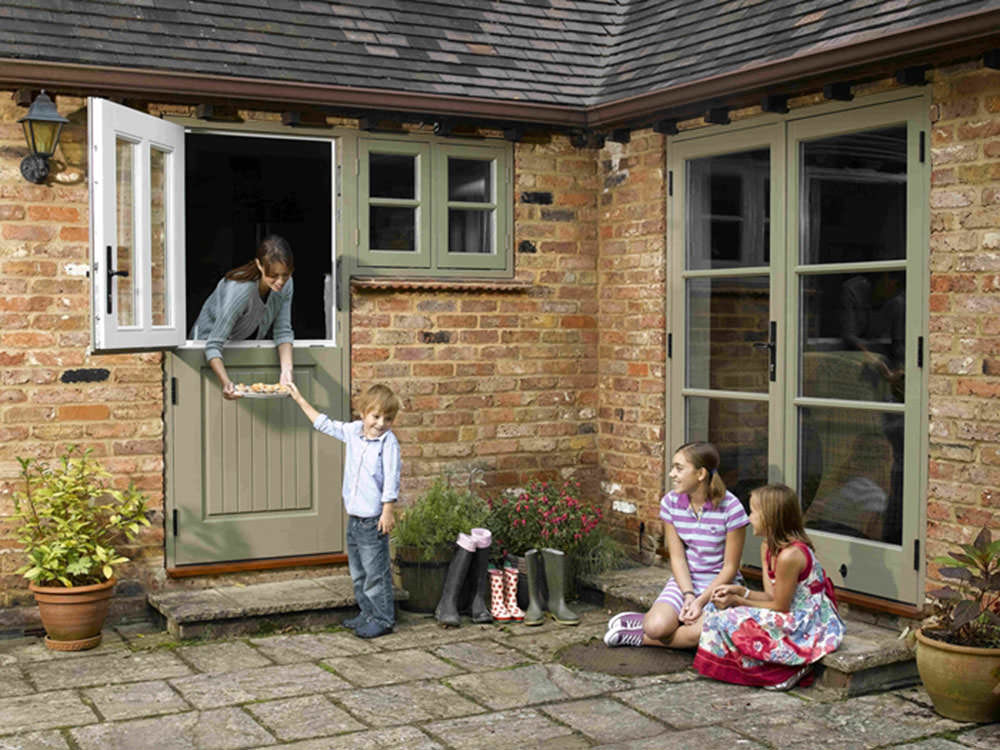 Top Security
A core of galvanised steel makes our stable doors far stronger than standard back doors. Our uPVC doors are anti-crowbar, providing an exceptional level of security. This feature combined with the latest security locking mechanisms makes our stable doors extremely secure.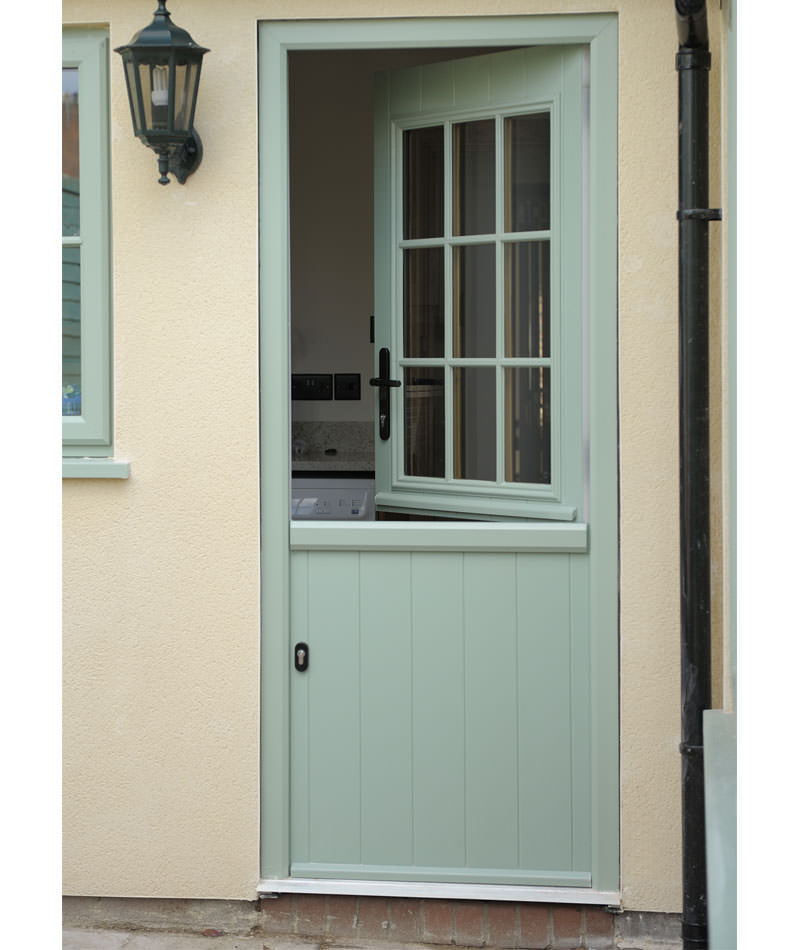 Stable Door Prices Epsom
Here at Marathon Windows, we use sophisticated and advanced software in order to provide all of our customers with instant online quotes. If you would like additional information on our stable doors, get in touch with one of our expert team members today.