Composite Doors
Here at Marathon Windows, we believe both style and functionality are necessary to create the perfect front door. Our composite doors are contemporary in design and innovatively crafted, making them an excellent addition to your Kingston home.
Our composite range is exceptionally easy to maintain, requiring a simple wipe down to help sustain their beautiful finish.
---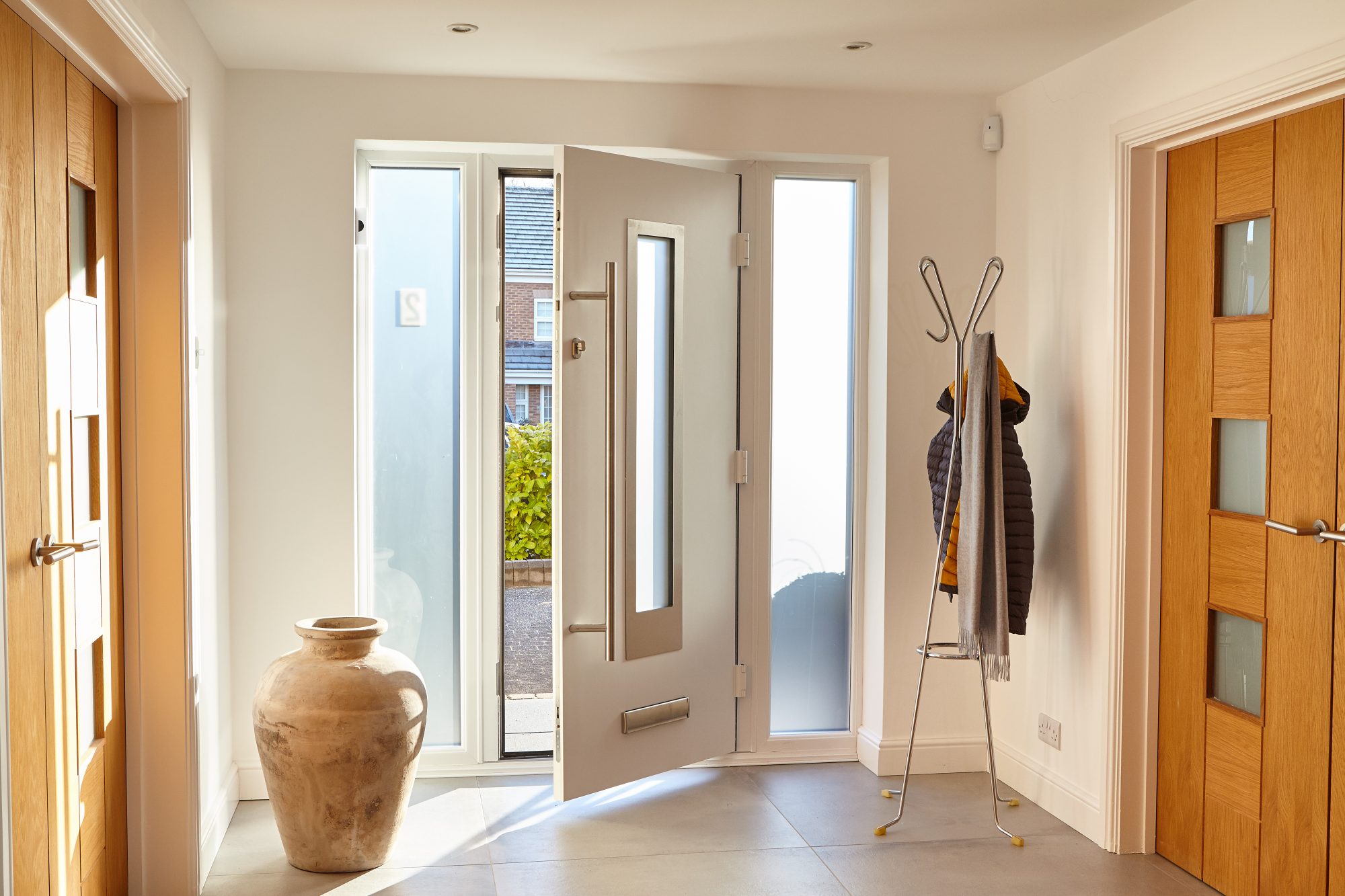 ---
Thermal Insulation
Kingston residents will be able to keep warmth in their homes year-round with our insulated composite doors. We use the market-leading Eurocell profile, with the doors manufactured with a base of layered timber, providing excellent levels of thermal retention.
Our pioneering materials combine durable glass-reinforced plastic with a sturdy foam core. This provides the Kingston homeowner with up to six times more insulation than a regular wooden door.
We all want to save on our energy bills, especially with energy costs rising. Composite doors allow for heating efficiency by maintaining the cosy environment and keeping the cold out. It is becoming fundamental to be more eco-conscious in our daily routines. Our doors will help reduce the negative impact of both electricity and heating on the planet. It's a win-win!
Low-Maintenance
With our busy lives, we often look for products for our homes that require little care. Composite doors are ideal in their durability, keeping their vibrant colour looking fresh. To clean, simply taking a damp cloth and wiping down the frame and glass every so often will help to keep your stylish entrance looking just like new.
While steel-faced doors are much more prone to scratches, composite doors manufactured with durable materials make both scratching and dents issues of the past.
Composite Door Colours
Central to any house, a front door reflects a stylish interior. Therefore, our composite doors are bespoke in their design to suit the aesthetics to your home. At Marathon Windows, we are proud to provide a range of colours to make your property stand out. Using a woodgrain finish, our distinctive colours can both fit in and stand out within your home.
Our range includes Slate Grey, Chartwell Green, or Royal Magenta, as well as a collection of 15 distinctive colours to fit in with your home design. The inside of our composite doors come in a standard white; however, we can provide dual colour options suited to your theme.
We value our customers in Kingston, and we want to provide your ideal door that matches your style and colour scheme. Have a browse at our range of colours to see what works for your property.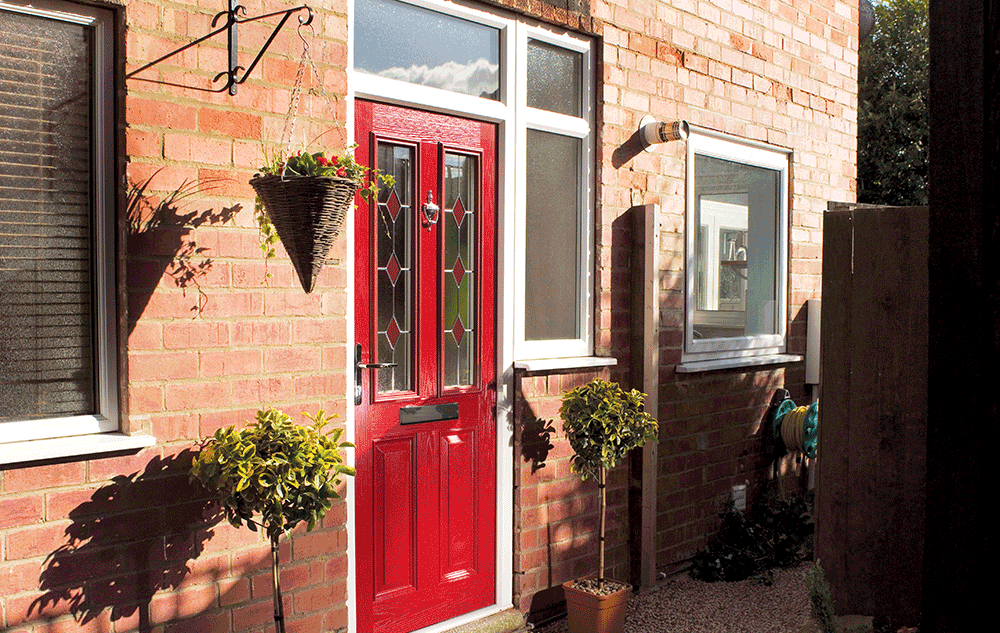 ---
High Security
Kingston customers want to be certain that a new door will help improve the security and safety of their home. It's vital to ensure a sturdy door protects our house.
Composite doors are the perfect solution, with the latest in locking technology. These doors use a multi-point locking system, a design superior to many UK doors. Additionally, we use an anti-bump and anti-snap cylinder lock with cylinder guard. Following lengthy tests on our door locking systems, you will feel content with our maximum protection.
By meeting essential door security standards, you will have peace of mind about the security of your entrance. The composite doors we provide are incredibly robust and designed to withstand great force. We ensure that our valued customers feel safe in their homes.
---
---
Attractive Features
As well as our variety of colour options for your hardware, the composite doors we provide uses quality glazing in its glass feature.
Kingston clients may prefer classic designs or may opt for a bold, colourful stained-glass; we can provide the perfect solution. While bold half-glazing, contemporary arches, or even decorative picture art maybe your choice, we can work in your favour.
Composite doors should make a statement, whether that's fitting into a classy aesthetic or a bold, eye-catching entrance-way. Our dedicated team created your designs with traditional techniques and expertly finished by hand.
We use the highest quality materials to ensure an exceptional standard for your home. This means the high standard of glass parallels the durability of the hardware and lock.
Composite Doors Prices in Kingston
At Marathon Windows, we pride ourselves in our competitive prices. We know how important it is to own a front door that you love, after all, it's the focal point to every house's exterior.
Everyone has a budget, and we want to work with you to provide a solution. Our customers should not be hindered on quality, so we offer a range of styles to suit you with reasonable prices.
Our online quote system is an easy-to-use way of finding your perfect composite door. Just put in your specifications, and it will create a quote for your ideal composite door tailored to you.
We are happy to discuss our services with you over the phone or via email. Contact our professional staff today.