Is a brand new conservatory on your to-do list for 2016? Ask yourself this, with the long dark cloak of winter finally being lifted from the British countryside, could there be a better time to invest in an energy efficient, made to measure conservatory for your Surrey property? Here at Marathon Windows, we specialise in providing the most energy efficient and security conscious, made-to-measure conservatories throughout Surrey.


Marathon Windows are a family ran and owned company, based in Epsom, Surrey. We started our business back in 1975, and have since grown to become one of the most respected and trusted names in the conservatory industry throughout Surrey. We offer an extensive range of thermally efficient and highly secure uPVC conservatories. Interested to see how little one of our brand new uPVC conservatories will cost you? We offer a free, and ever so easy to use online quote engine.
Picture the scene. A beautiful summer's evening, just yourself and a few close friends in your spacious uPVC conservatory. Light wicker chairs with colour coordinated throws, perhaps a little music bouncing off the walls to accompany the glass or two of your favourite wine. The BBQ's long burned out and in its place, glowing embers match the colour of this evenings sunset. No better way to spend Summer 2016's evenings – effortlessly increase your living space and add value to your Surrey property.
Marathon Windows And Conservatories
Get peace of mind by investing in a bespoke, made to measure conservatory from Marathon Windows. When you deal with us, you can relax in the knowledge that our in house team of highly trained, skilled professionals have over forty years experience in fitting the highest quality conservatories throughout Surrey.
We never outsource any of our our work. By doing this we know that your brand new uPVC conservatory will be fitted to the highest quality, maintaining its energy saving technology and security feature for now and for years to come.
If you're not entirely sure which look to go for, your dedicated consultant can help you choose a conservatory that complements the aesthetics of your property. Choose a conservatory that adds character to your property, choose a conservatory that highlights the charisma of your Surrey home.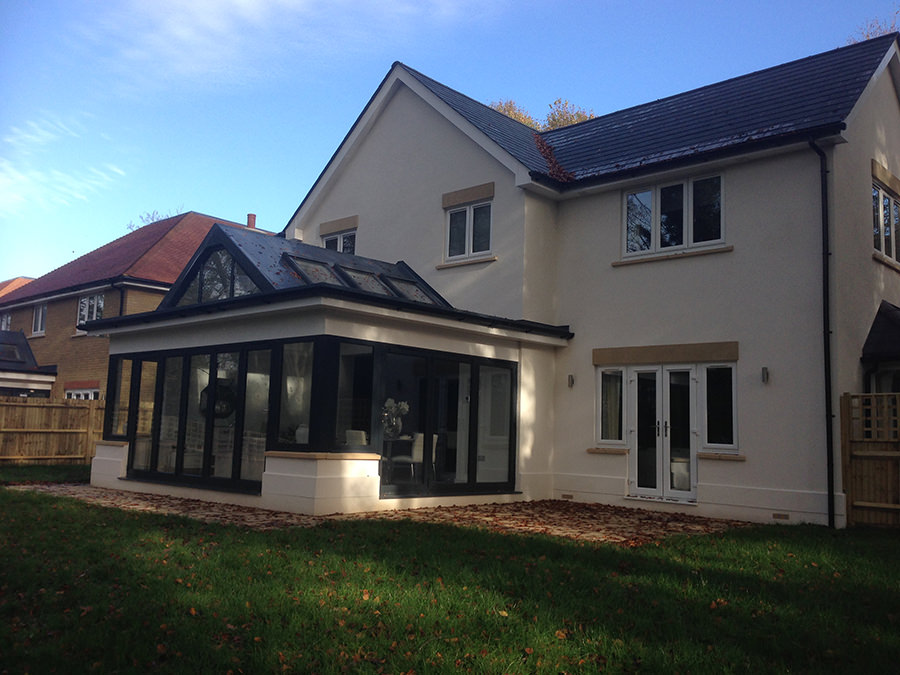 Try Before You Buy Conservatories…
Well kind of, regrettably we can't just erect a conservatory to your Surrey property just to see if you like it. However, we can do the next best thing…
Your dedicated consultant can offer you a CAD (computer aided design) of whichever uPVC conservatory you're interested in, digitally installed to your Surrey home. Our modern meet traditional designs look great on any type of property. From townhouses, to country abodes, bungalows and terraced houses.
Whichever conservatory you choose, you can be certain that your conservatory will flood natural light into your home. Finally, each one of our purpose built uPVC conservatories boosts your home's security and adds value. Potential buyers, especially those looking to buy a home in the countryside, favour homes that already have conservatories.
Our Range Of Conservatories
Just before we get to the main point, let's just recap a couple of points about our entire range of conservatories. First and foremost, our conservatories are made to order and to your exact measurements.
Ensuring that your conservatory is precisely the way you dreamed it would be, at the perfect angle with your choice of hardware and window styles.
Now for the fun part! What type of conservatory are you after? Read on for a description of our entire range of conservatories.
Victorian
Our Victorian Conservatory is easily one of our most popular. This is down to its pleasing appearance, practicality and in built thermally efficient technology. If you're after a stylish yet contemporary conservatory that mirrors the classic architecture of the Victorian period, look no further. The Victorian conservatory is your best bet.
Edwardian
Edwardian Conservatories are traditional, stylish and hugely comfortable masterpieces. The Edwardian Conservatory is influenced from popular late period architecture, beautifully simple, a style that blends effortlessly into larger homes. The Edwardian Conservatory creates a huge living space for yourself and your family, which will benefit you all year round.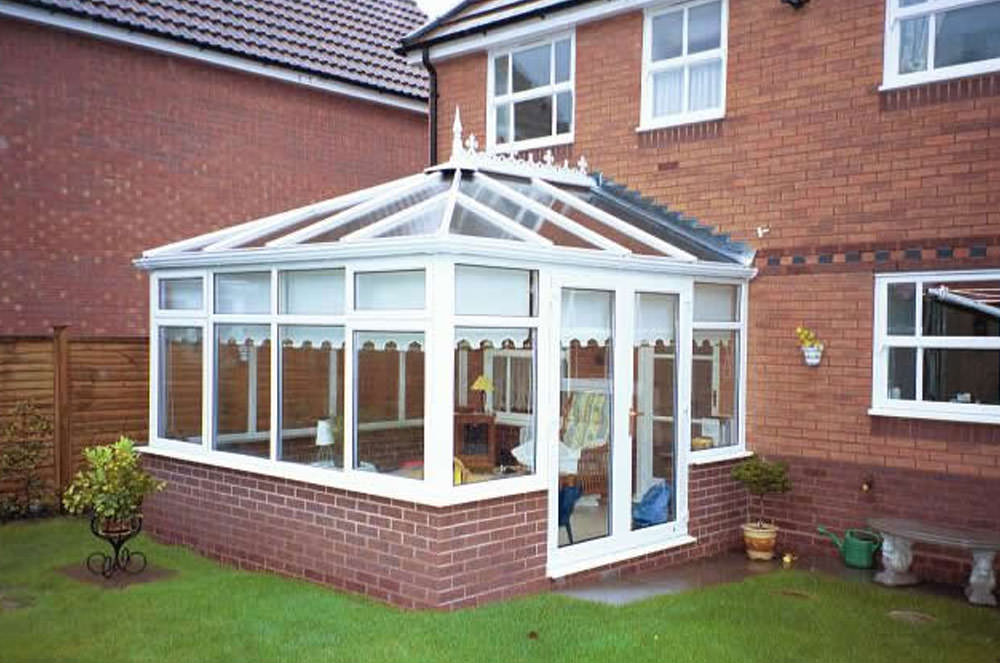 Lean-To Conservatory
Keep it stylish and modern with our fantastic and truly contemporary Lean-To conservatory. A truly cost effective design, which in a popularity contest, would be a very close second to the previously mentioned Victorian conservatory. There are two reasons why Lean-To conservatories are widely popular throughout the UK. By and large, they are exceptionally cost effective to build. Secondly, their eye catching contemporary design can easily be built into awkward and smaller spaces. What's not to love?!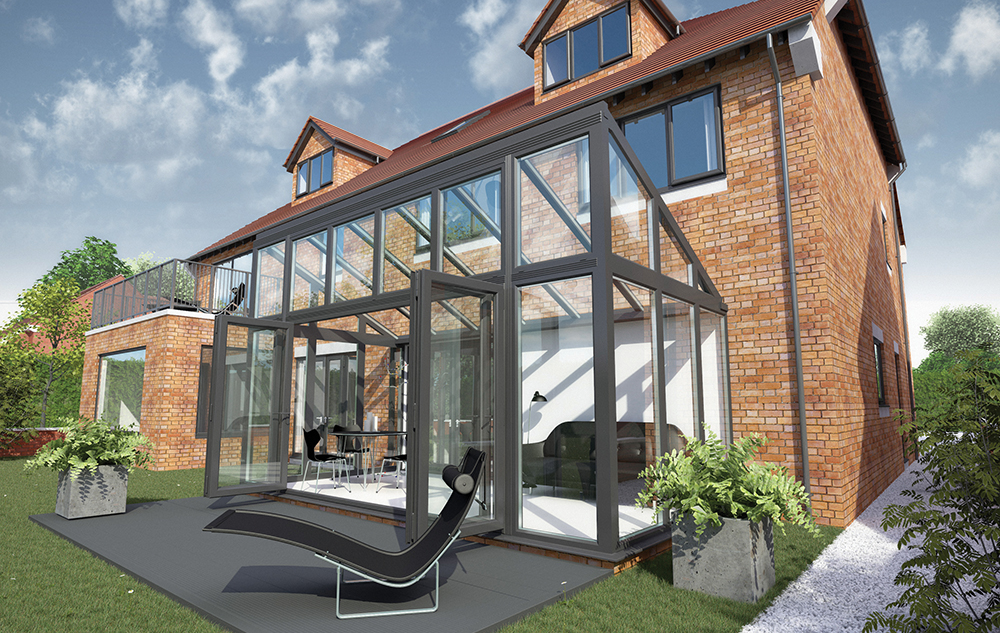 Orangeries
The crème de le crème of the conservatory range, a luxurious multipurpose and spacious build. An orangery is a completely different approach to building conservatories, more of a house extension than a conservatory. Our Orangeries are designed to blend perfectly into your home. Complete with beautiful floor to ceiling glass windows and an attractive lantern styled glass roof.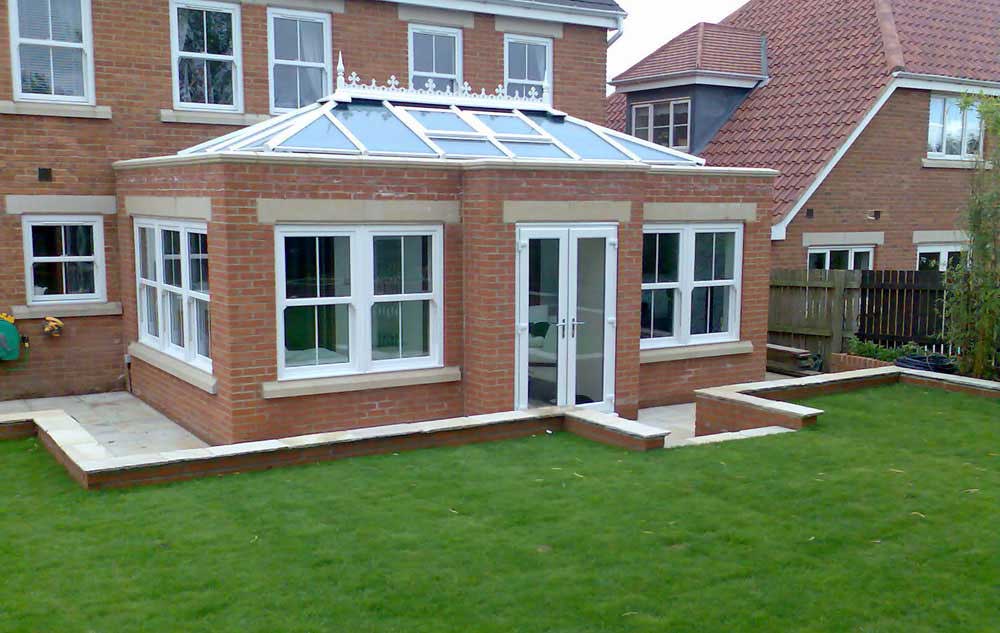 Free Online Quote
Do you feel that 2016 is the right time for you to finally get the made to measure uPVC conservatory of your dreams? As previously mentioned, we offer a fee and ever so easy to use online quote service. It's free and ever so easy to use, simply fill in the online form to your specifications and press send. We'll back to you soon as with a quote for a professionally fitted, made to measure conservatory.
Or, if you'd prefer, why not give one of our friendly, experienced in house team members a call. We're more than happy to talk to you about our range of conservatories, take you through the installation process or provide you with a quote over the phone. Call us on – 01372 740706.