Orangeries for your Chessington Home
Enjoy a totally realised expanded space for your interior, allowing for increased space, comfort and performance! Our incredible range of extensions offer this and more, benefitting the entirety of your Chessington property whilst also being able to seamlessly match it's aesthetic and architecture – granting a completely coordinated design. Enjoy a home improvement solution that will offer a stunning look and increased market value for your Chessington home.
Here at Marathon Windows, we offer our valued customers the chance to transform their Chessington property with a home improvement solution that offers a plethora of benefits, all of which can directly increase their quality of life at home. Orangeries, in comparison to conservatories, utilise less glazing but make up for it with an incredible brick structure, offering increased home security and privacy.
Our extensions can be designed and built around your Chessington property, allowing for an exceptionally versatile home improvement solution that can fit any home, regardless of its style or architecture. We can offer a modified extension to best fit your space requirements, ensuring that all homeowners in Chessington can enjoy our orangeries, no matter what.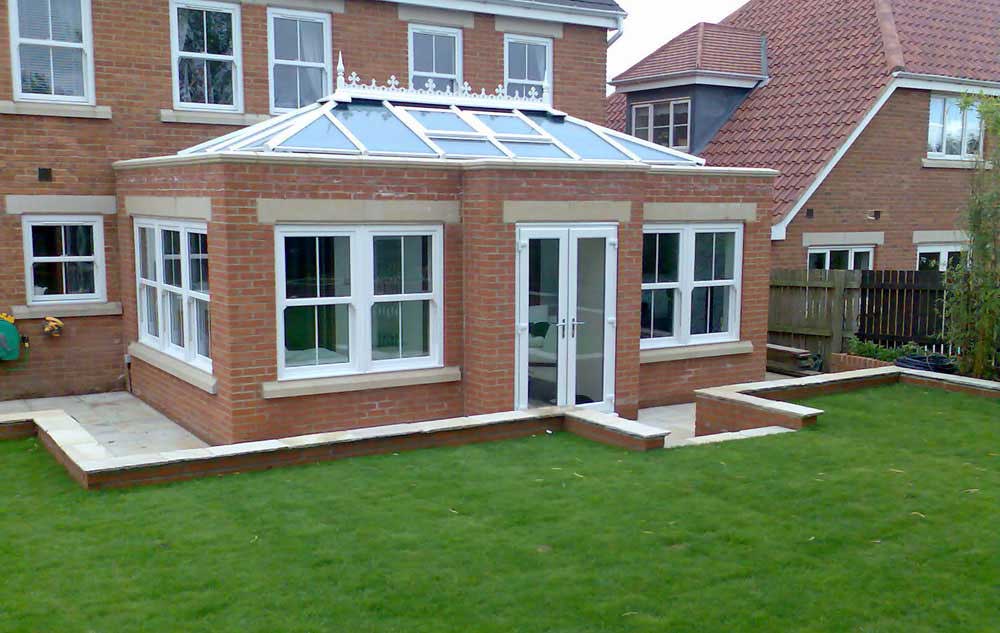 Orangeries in Chessington
Contact For A Free Orangery Quote
Orangeries are an exceptional extension for homeowners looking to expand their interior space and benefit from all of the associated advantages that our home improvement solutions deliver. First and foremost, our extensions will undoubtedly increase the market value of your Chessington property. With the increased space, performance, security and style, it's no wonder why your home would directly increase in value! With Marathon Windows, homeowners can make a worthwhile investment with our home improvement solutions.

Modern Orangeries
Benefit from an incredibly modern home improvement solution! Our orangeries have been designed to offer a wide array of both practical and aesthetic benefits without having to compromise each other. Enjoy an extension that not only looks good but offers exceptional performance too.
Each of our bespoke orangeries offers optimised acoustics to ensure that any unnecessary loud noises outside are kept outside. Expertly designed to insulate noise, homeowners can relax in their extensions in complete peace and quiet – which can be especially helpful for properties that live near traffic or noisy neighbours! Benefit from increased privacy and insulation for a personal experience that can't be interrupted by anything.
Accreditations
Energy Efficient Orangeries
A key benefit of our orangeries is their unrivalled ability to provide incredible levels of thermal performance, ensuring that your extension and property is energy efficient. Designed and built to trap the natural warm air found within your interior, homeowners can benefit from a consistently warm and comfortable indoor temperature without the need or cost of their central heating. As such, you can save money on your energy bill, making our extensions a worthwhile investment.
Regardless of how hot or cold it may get during the Summer and Winter months, your brand new orangery will be able to maintain a consistently comfortable interior temperature, regardless of the weather outside. Because of this, your extension can be regularly enjoyed all year round, allowing for unlimited possibilities that are no longer hindered by extreme heat and cold caused by the weather.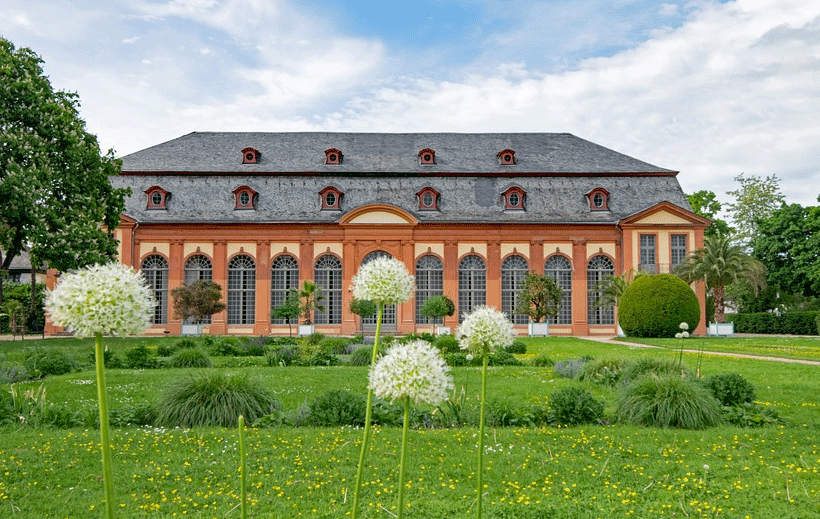 Orangeries Prices, Chessington
Marathon Windows has extensive experience of building bespoke orangeries for customers throughout the Chessington area. Contact our friendly and experienced team if you have any technical or general questions by calling 01372 740 706.
We hold many industry accreditations and are FENSA registered. You can depend on the quality of our work when you choose us as to install your bespoke orangery – so please send us a message if you have a query about installing orangeries in Chessington.
You can also generate a free orangery quote by providing us with some further information. It won't take long to complete our simple form and you can return to it frequently to compare different double glazing products listed on our website.