A diverse and exciting range of uPVC Windows are available throughout Surrey from Marathon Windows. Remember back in the miserable Winter months, when the heating is on all day and the cost of running your home in Surrey shoots through the roof? Nowadays, lowering the cost of your energy bills and minimising your family's carbon footprint couldn't be easy. It's just a case of picking the right products for your home, and ensuring that it's installed by a professional team of experienced home improvement engineers.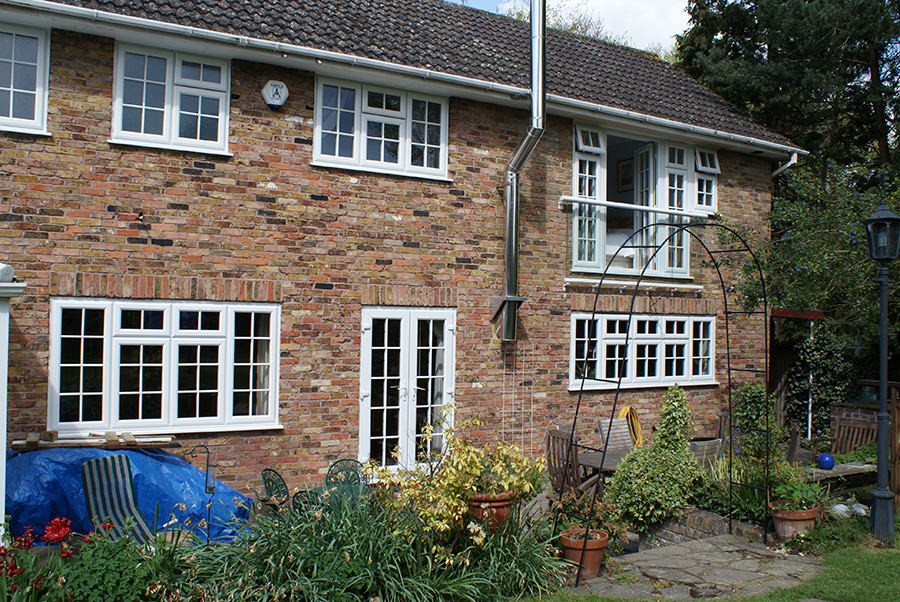 If you're considering renovating your home in Surrey before the drizzly Winter months kick in, this is the perfect article for you! This month, Marathon Windows go into detail about our desirable range of uPVC windows.
Let's start at the top though. We are Marathon Windows, a company with over forty years' experience in supplying and fitting the highest quality uPVC double glazed windows throughout Epsom, Coulsdon and the neighbouring towns in Surrey.
In fact, it's safe to claim that we are one of the longest serving independent uPVC window installers in our neck of the woods. Accordingly, we have a solid reputation in our area – forging close relationships with all of our highly valued customers.
So, what makes us one of most respected, well known and sought after installer of uPVC double glazed windows in Surrey? Throughout our forty years at the top, we have become associated with some of the most respectable names in the double glazing industry.
Trusted uPVC Window Installer Surrey
Here at Marathon Windows, we pride ourselves on supplying and fitting the most competitive prices for double glazed windows throughout Epsom, Coulsdon and the surrounding towns in Surrey. Furthermore, 40 years is a long time to dedicate yourself to anything! Needless to say, our team have gained some respectable accreditations throughout this time.

FENSA – FENSA are, without a moment's hesitation, one of the most important names in the double glazing and home improvements industry. A FENSA registered and qualified company, like ourselves, must ensure that all of our uPVC double glazed windows meet the high thermal and security performance set by FENSA. After installing your uPVC windows, you'll receive a certificate from FENSA, proving our work meets their requirements.

Eurocell – Eurocell started back in 1974 and since then have grown to be one of the largest manufacturers and distributors of high quality uPVC in the UK. Unlike most other suppliers of uPVC, Eurocell commit themselves to recycling the material. Doing their bit for a greener future, helping to minimise your carbon footprint.
Our Range of uPVC Windows Surrey
What has kept us at the top of the home improvements industry in Surrey? The knowledge and realisation that all properties are completely unique, and everybody has different tastes in relation to style and appearance. Because of this, we supply and fit a huge range of customisable uPVC windows. Ensuring you pick the perfect double glazed window for your home in Surrey.
Please see below a description of each of our sleek and attractive uPVC double glazed uPVC windows:
uPVC Casement Windows
uPVC Casement Windows are by far the most popular window choice throughout Surrey. Their diversity, functionality and appearance are favoured by homeowners due to their energy saving ability, in built security values and the fact that they need minimal maintenance. Here at Marathon, we recommend a quick wash every once in a while to remove any dirt which has built up.
uPVC Tilt and Turn Windows
The clever and sophisticated design of our uPVC tilt and turn windows help make them our favourite. An attractive contemporary design, manufactured to your specific measurements and opening preferences. Maximise the ventilation in your home, and maximise the natural light entering your home without compromising the safety and security of yourself and your loved ones.
uPVC Sash Windows
Retain the authentic and traditional appearance of sliding sash windows with our modern take! uPVC Sliding Sash windows gift your Surrey home with a classic and timeless appearance, manufactured from modern materials to help save you money on your energy bills. uPVC Sliding Sash windows will complement the aesthetics of modern and traditional properties alike.
uPVC Coloured Windows
Bring your Surrey home to life with our uPVC coloured windows. A stylish range of windows that will brighten up the appearance of your property, forged from traditional wood-grain finishes and scratch resistant colours.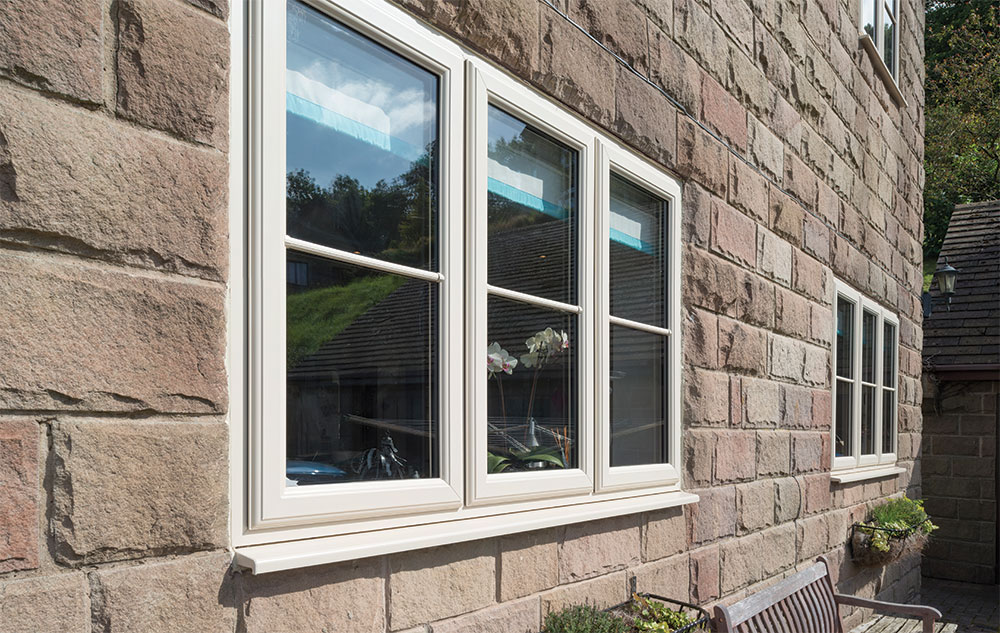 Online uPVC Window Prices Surrey
Do you like the sound of any of our double glazed windows? Interested to discover just how competitive our online prices are? Generating your free online quote couldn't be easier or faster, just visit the quote section of our website and click go. You'll receive your no obligation quote in minutes, completely unique to you.
If you feel there's anything we've missed, and you would like to find out more about our double glazed windows, feel free to contact us. Our team of professional uPVC window installers are more than happy to talk double glazing, explain the hassle free installation process and even give you a quote over the phone.