High-Quality Aluminium Doors in Epsom
Aluminium doors can completely transform your Epsom home. They offer unrivalled style and performance, creating a stunning feature that will revolutionise your property. Our aluminium bi-fold doors are designed to be completely efficient too, offering you countless benefits.
Marathon Windows are one of the leading double glazing installers in Epsom, and our superb aluminium doors offer a level of quality that is totally unmatched in the industry.
We install only the very best aluminium doors into our customer's Epsom homes to ensure they get the most outstanding all-round performance from their new double glazed doors.
Read on to find out more about our spectacular aluminium doors.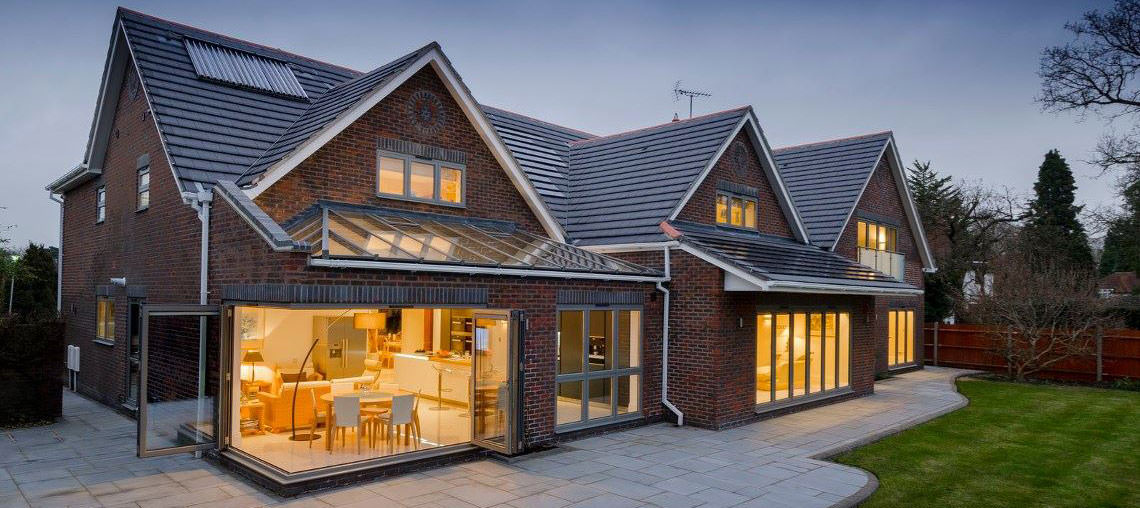 Transform Your Epsom Home
When it comes to home improvements, aluminium bi-fold doors offer the most impressive transformation. You will benefit from a totally new living experience when you choose our aluminium doors.
Our aluminium doors create a seamless link between your home and garden, combining your living space. This gives you endless opportunities to enjoy living in your property in whole new ways. This easy access to your garden will enable you to enhance your social gatherings, and to develop new lifestyle experiences.
All this and with unbelievably stunning aesthetics too, your home will be completely enhanced and you will have so much more appreciation of your outdoor space.
Quality Aluminium Doors
Our aluminium doors are manufactured by Origin, ensuring that you benefit from the most innovative and high-quality design possible. Origin aluminium doors are crafted to offer superb functionality combined with exquisite style, making them the luxury choice for your Epsom home.
Origin aluminium doors incorporate unique safety features, such as child safe gaskets and anti-slam magnets. This ensures that they are market leaders for keeping your family safe from harm.
Our aluminium doors come with a wealth of benefits, nothing is overlooked in the precision engineered design.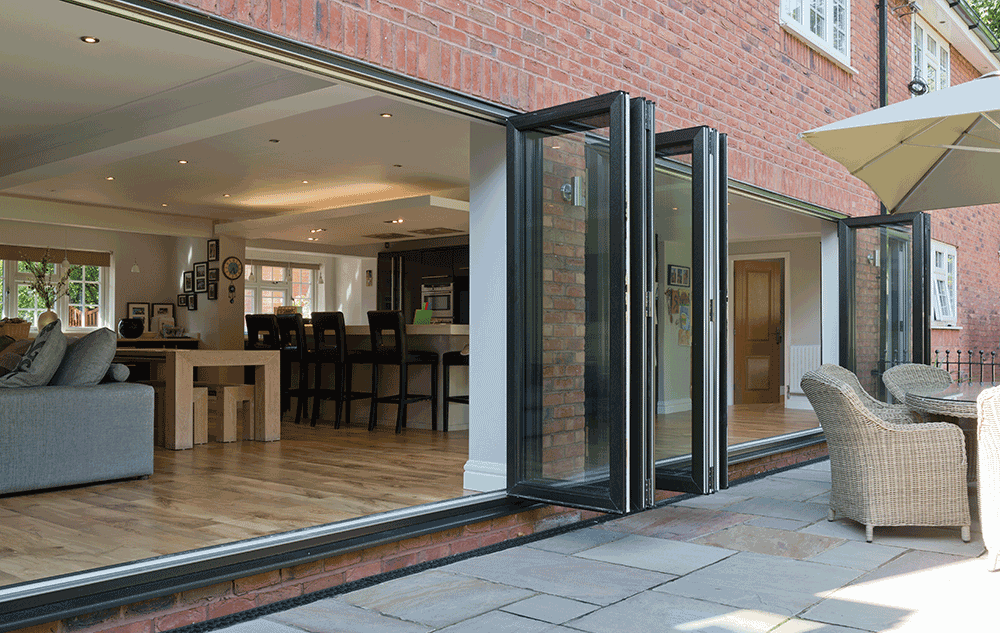 Energy Efficient & Eco-Friendly Aluminium Doors
One of the greatest benefits of our aluminium doors is the fantastic energy efficiency they provide for your Epsom home. They are intelligently designed to ensure that there are no leaks or draughts and that heat loss is minimised.
The thermal performance is matched in quality by the complete sustainability of our aluminium doors. You really couldn't ask for a more environmentally friendly home improvement.
Aluminium is one of the most eco-friendly materials, as it can be recycled and repurposed countless times without ever losing its beauty or strength. This combined with our aluminium doors' heat loss performance ensures these bi-fold doors have minimal impact on the environment.

Styled Just For You
We love that with aluminium doors, you benefit from the most extensive customisation options available in the double glazing industry. Our aluminium doors can be tailored in any number of superb colour finishes.
There are literally hundreds of colour choices available for you to personalise your new aluminium bi-fold door, so whether you want a modern, stylish colour, or a traditional shade that blends in with your home, you can choose whatever option suits you best.
Aluminium doors are perfect for enhancing any Epsom home, providing unique style and an exquisite finish to your property.
Hard Wearing and Durable
Of course, all these wonderful benefits are nothing if you have to keep replacing your doors. With our aluminium doors, there are no worries about that at all. Our aluminium bi-fold doors are designed to last for many, many years.
They will never warp, rot or fade, and you will get endless smooth operation and exceptional performance, with minimal maintenance required. In fact, all that is involved, is giving your aluminium doors the occasional clean.
Our doors offer such outstanding quality that they even come with an impressive 20-year manufacturer's guarantee. There is no greater comfort than knowing that your new doors will be covered for the next 20 years.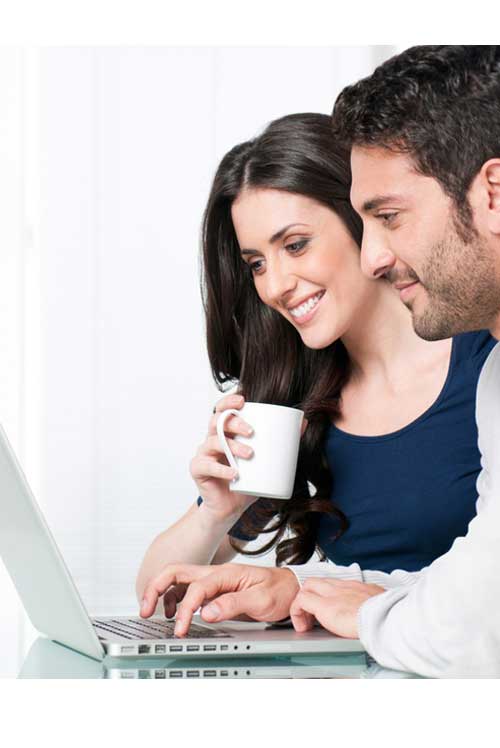 Aluminium Door Prices Epsom
If you have any questions, or you simply want to find out aluminium doors costs, then please do get in touch. Our friendly team will be happy to help you and can provide you with a tailored quote for your new aluminium doors.
We also offer instant online quotes where you can create your perfect aluminium door and get a guide price in just a matter of minutes, so try it now!